Full IoT Frequency Range
The MAX antennas from RangeAnt are the first omnidirectional true wideband antennas on the market, specially designed for the entire range from 700 to 3000 MHz. This makes it easier to launch a product for the global market because the same antenna supports all frequency bands in this range. That is, the MAX antenna will work very well no matter which communication protocols you intend to use in your product, such as Bluetooth, ZigBee, LPWAN (LoRa, Sigfox, Weightless etc), Wi-Fi, 2G, 3G, 4G/LTE, NB-IoT, or any combination of these.
High Efficiency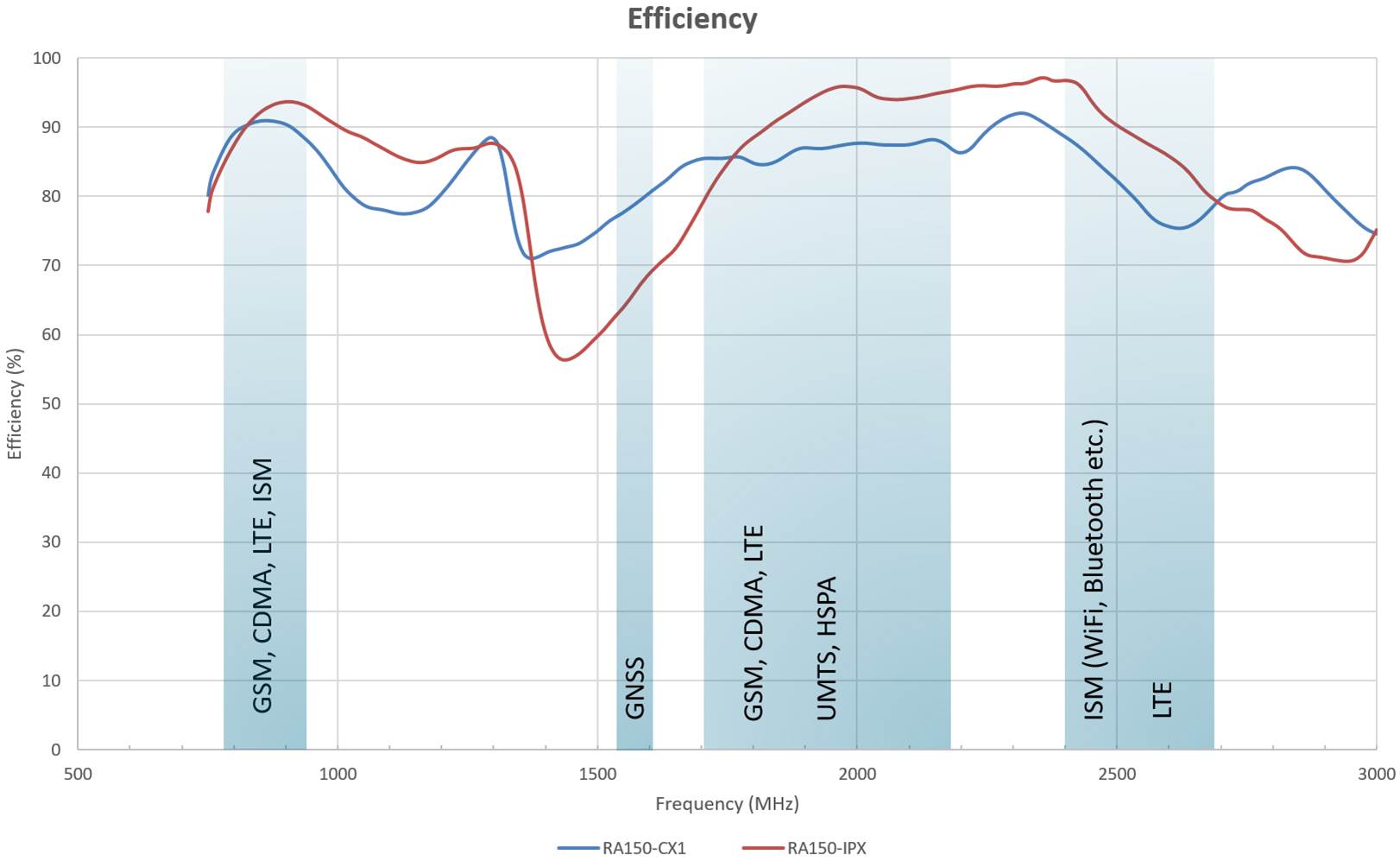 The high efficiency of the RangeAnt wideband antenna family is based on a unique and patented technology, providing market leading performance. This in terms of longer range, or lower power consumption, depending on what is most important in the current application. Furthermore, the enhanced signal strength offered by these antennas also enables higher data rates and unrivaled coverage in harsh environments. These antennas are therefore ideal for most applications, especially within IoT.
Ground-plane independent
The unique design of the antenna enables it to operate independent of a separate ground-plane to achieve full performance. This can reduce the size of other components in a system and simplifies system design for the final product. However, even though the MAX wideband antennas are ground-plane independent, it might need to be fine-tuned together with the radio circuit in the final product to provide optimum performance. Please contact us for this service, or for further information.